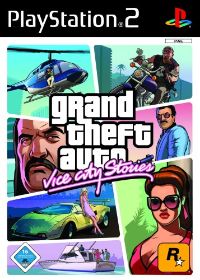 The Playstation 2 version of Vice City - Vice City Stories is the 2006 in stores and thus moves on the local PS 2. Some of the differences to Vice City is that you can abbreviate his mission clear way, by buying a helicopter for every hiding place.
Furthermore, the way you can on the second attempt also shorten a mission ever.
Another special feature in Vice City Stories on PlayStation 2 is that the players in the game can take over businesses.
The cheat codes for Vice City Stories are entered with the Playstation 2 controller, while the game is running.
In this Cheat List 15 active cheats are available.