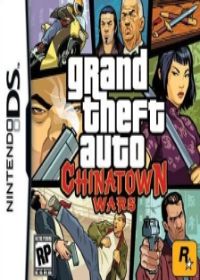 That Grand Theft Auto can convince also on Nintendo DS you could not believe. But who have tried could determine that Rockstar Games has made us to suprise with an entertaining game.
We jump back to the perspective of Grand Theft Auto 1 and 2 and we look at the GTA-World from above. On the second lower screen you can see the game card and you can play small mini-games like crack of car locks. Especially the many mini-games in GTA - Chinatown Wars on the Nintendo DS make up a huge part of the fun factor.
Here now the cheats for the Chinatown Wars on the DS which you type during the game.
In this Cheat List 12 active cheats are available.